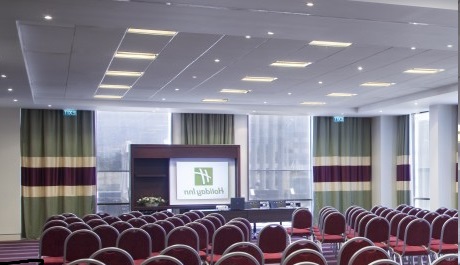 DEAR LADIES AND GENTLEMEN,
The Bulgarian Accreditation Service Executive Agency (EA BAS) brings to your attention the program of the two-day international conference on "Accreditation in Crisis".
The event will take place on December 2-03, 2021 in Sofia, Holiday Inn Sofia Hotel, 2nd floor, Vitosha 2 Hall.
The event is part of the project BG16RFOP002-2.008-0001 "Increasing the efficiency and effectiveness of services provided to Bulgarian enterprises in the field of accreditation" under the Operational Program "Innovation and Competitiveness" 2014 - 2020. The main goal of the project is to raise awareness of the benefits of accreditation and maintenance of the qualification of the persons participating in the accreditation process, maintenance of the expertise and the level of knowledge of the specifics and the activity of accreditation of EA BAS by persons and organizations, conformity assessment bodies / CAB / directly involved in the process. accreditation.
Program of the International Conference "Accreditation in Crisis".